Our instructors are committed to your education. Over the course of our 10-week program, our dentist and dental assisting instructors will provide you with training in clinical skills, dental office management, patient education, infection control, radiation health and safety, and much more. Our hands-on approach is designed to help you transition directly into a dental office with all the skills and confidence you need to succeed. To enroll in Assist to Succeed Lehi and learn more about our dental assisting program in Lehi, Utah, contact us today at 801-766-3700.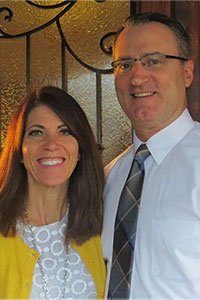 Dr. Terry Ferrell & Alisha Ferrell
Dr. Terry Ferrell and his wife, Alisha, met while attending Bountiful High School. Their first date didn't happen, however, until after Dr. Ferrell served an LDS mission in New Zealand and Alisha served in South Africa. After getting married, Dr. Ferrell and Alisha attended BYU full-time, and both worked part-time at the Missionary Training Center. Following graduation at BYU, they moved to Omaha, Nebraska, where Dr. Ferrell attended Creighton Dental School. Their second son was born there, and they named him Crayton! For the last 25 years, much of Dr. Ferrell and Alisha's time and energy have been spent raising three amazing sons and five wonderful daughters. They both love spending time with family, traveling and serving others.
Dr. Ferrell is the owner of Center Creek Dental and the Director of Assist to Succeed Lehi. He is an adjunct faculty member of the University of Utah dental residency program and a Utah Dental Association board member.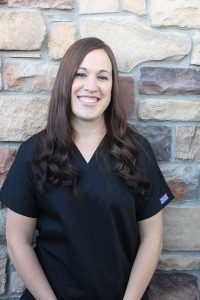 Lexi Judd — Lead Instructor
Lexi is an experienced dental assistant, having worked in assisting for nine years. She is nationally certified and completed her undergraduate degree at Utah Valley University. Lexi also served an LDS mission in New York and completed a dental humanitarian trip to the Dominican Republic. In her spare time, she enjoys running, refinishing furniture, sports, and spending time with family and friends.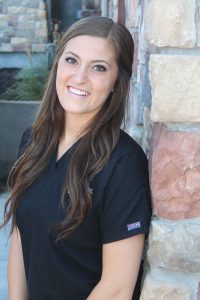 Cassidy Shumway — Lead Instructor
Cassidy enjoys dental assisting and is currently applying for dental hygiene school. She served an LDS mission in London, England, and in her free time, she loves watching her husband play BYU football, running and playing the piano. She also loves Christmas!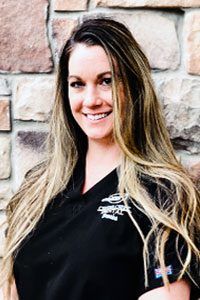 Brooke — Clinical Instructor
Brooke graduated from dental assisting school in 2003. She has two children and loves spending time with family, being outdoors and cooking.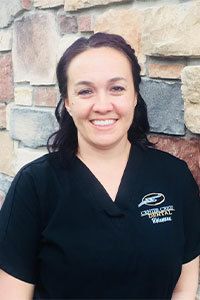 Rhiannon — Clinical Instructor
Rhiannon is an experienced dental assistant for almost 15 years. She has three children and enjoys watching them play sports. Rhiannon also loves the outdoors, especially camping and hiking.